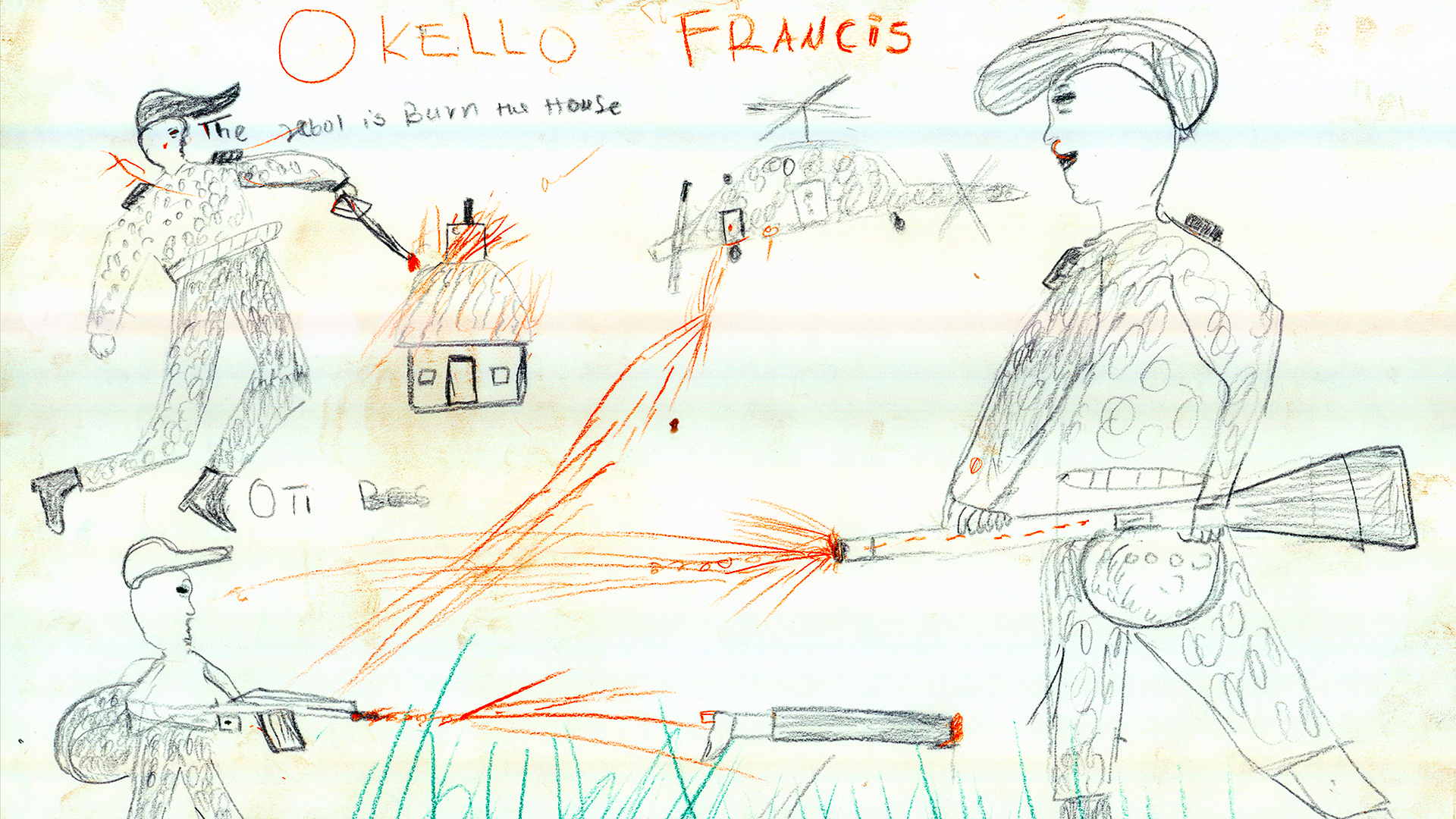 At Pader Internally Displaced People's Camp in northern Uganda, Errol interviewed and photographed teenagers who escaped after being abducted and forced to be child soldiers or "wives" to the rebels, or were forced out of their home villages when the rebels attacked. The Lord's Resistance Army (LRA) lead by Joseph Kony, attacked villages, stealing anything of value, raping women in view of everyone, burning all the homes and abducting children.
During the interview process, the children made drawings to illustrate their plight. Their drawings can be seen here to the right of their photographs. A DVD with the actual voice interviews is part of the exhibit which opened in 2008 at The Olean Public Library Gallery in Olean NY, after which it was on view at El Museo Gallery in Buffalo. In 2009, the exhibit was hosted by The Art Institute of Washington, DC.
This exhibit was made possible through a generous grant from M&T Bank and The New York State Council on the Arts.